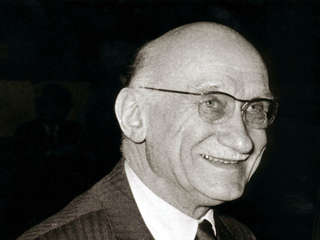 God and Caesar (Part III)
From Jeff Fountain's book Deeply Rooted. (Part I here, Part II here)
Schuman was aware that the quiet season of seclusion, study, reflection and preparation during the war would soon give way to decisive times calling for urgent action in a Europe desperate for fresh direction.
News eventually filtered through of the D-Day landings in June 1944. Hope rose that liberation would soon follow.
One day in August, children from the orphanage returned from a walk babbling excitedly about having seen American soldiers. No-one believed them until they began pulling chewing gum, chocolate, and even canned milk and corned beef from their pockets!
The next day, the townsfolk of Bourg poured out into the streets jubilant at their liberation. Schuman emerged out of his seclusion in the small room at the end of the corridor to share in the joy of the moment.
Allied troops entered Paris on August 19. It was a matter of time before Berlin would fall, Schuman knew, and the Third Reich would be shattered.
He quickly made his way to Paris where he was asked to advise the liberation government on affairs in Lorraine. Soon he discovered, however, that he had enemies in high places. When the Minister of War noticed Schuman listed as a government employee, he immediately ordered 'this product of Vichy' to be dimissed.
Other government officials encouraged him however to return to the Moselle region, seconding him a jeep and an army officer for protection. As the city of Metz was still under German control, Schuman had to find residence in a neighbouring town.
Within days, he was tracked down from Paris with a summons for his arrest, and charges of collaboration with the enemy while he had been in Germany during the war.
Friends advised him to disregard the summons, warning him of purges that communists and nationalists were carrying out, motivated by personal and political revenge.
Meanwhile, Metz was now liberated. Schuman found himself immediately appointed to the Liberation Committee, and began working to restore the ruptured life of the city. His reputation in his home district, unsullied by rumours from Paris, comfortably won him a seat in the newly reconstituted national assembly. Then, no doubt to the chagrin of his accusers, the name of Robert Schuman was  announced as Finance Minister of the first post-war cabinet.
(Part IV here)
Jeff Fountain
Director Schuman Centre