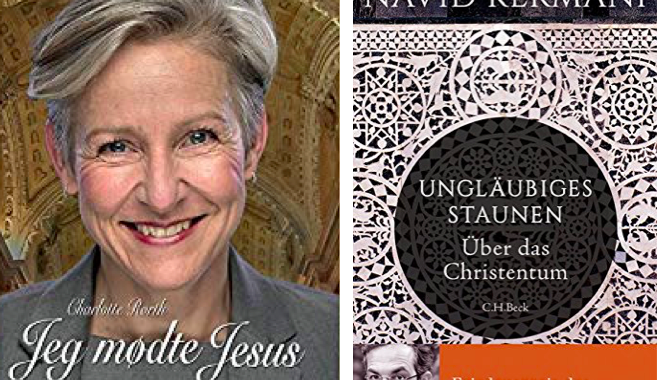 A surprising comeback? (2nd part)
An article from Jeff Fountain for Vista Magazine. First part of article here.
Yvonne Zonderop ends her book Ongelofelijk (Unbelievable)(See first part here) with a surprising citation from a Muslim German-Iranian art critic connecting the loss of the spiritual dimension with the rise of populism.
In his intriguing book, Wonder Beyond Belief: On Christianity (2017), Navid Kermani observes: "It is completely understandable that many Europeans are afraid for Islam and seek security in the familiar. If you no longer know your own culture, you can't be open to other cultures. It is a great short coming if you don't know what Pentecost is.German literature of the 19th century can't be understood if you don't see the Christian allusions. Many writers of that time were ministers' sons. German literature and music are saturated with Biblical references. If we don't know that legacy, we don't know ourselves. And then we become susceptible for racism, xenophobia and nationalism."
Shining
Another secular journalist, Charlotte Rørth from Denmark, recently wrote about a totally surprising encounter she had in a Spanish church. In I met Jesus (2017), she described herself as a complete outsider to the church: "For us, the basis of everything is that one asks questions, looks for proof, finds answers, continues learning as time goes on. But suddenly I know something that I did not yet know half an hour before and which I cannot prove."
Till then she had only known about Jesus from a distance. Now she saw him so clearly in front of her – surrounded by his disciples – that for her there was no more doubt: "He was simply there, and he is alive! And He loves me so much that I have no choice but simply to love others too." When she came out of the church, others asked her: "Why are you surrounded by such a light? You are really shining!" Her book, which quickly reached the bestseller lists, has been hailed in Denmark's secular press as breaking the taboo on speaking about religion and spiritual experiences, a significant step forward for freedom of speech in a very secular country.
This is perhaps what philosopher Charles Taylor predicted in A Secular Age: "We are just at the beginning of a new age of religious searching, whose outcome no-one can foresee."
Jeff Fountain
Director Schuman Centre