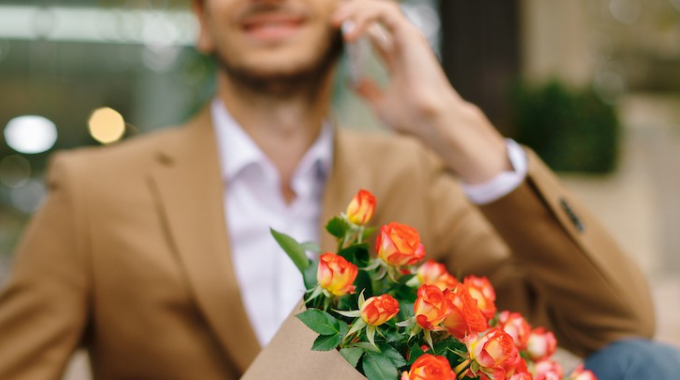 No one these days dares speak against sustainability. After all, who'd want Greta Thunberg to get on their case?
Unless, of course, we're talking about relationships. For here we touch on one of society's big hypocrisies. Our governments and industries spend billions on promoting the sustainability of natural resources and environment. But who's investing in the sustainability of marriage relationships?
Marriage?! But that's so retro! The same partner for life?! How unrealistic. How unexciting. How uninteresting. How unpractical. How unromantic.
We are living through times of major social upheaval. Our identities used to be shaped by our family, our church, our school and our local community – as unchallenged givens. Today we are exposed to an infinite variety of choices and lifestyles. Nothing is given anymore. The anonymity of our cities, the open market of social media, our mobility and the rainbow spectrum of relational encounters available lead to lifestyles uninhibited by social expectations.
A current Dutch reality television programme Naar bed (To bed) reflects this kaleidoscopic reality. Different couples each episode talk about their relationship from their beds in the bedroom: old, young, hetero, homo, monogamous, polyamorous, married for forty years or just going steady.
You'd expect of course the focus to be on sex. Apparently it's not. Interestingly, the channel's blurb on the programmes states that 'all couples are candid about the necessary "maintenance" of their relationship'. How can they ensure the sustainability of their relationship?
Good question
Now that's a good question to ask for all of us in a relationship. Especially with Valentine's Day just around the corner.
While the Bible affirms the option of singleness as a 'high calling' (see the examples of Jesus and Paul), it also recognises marriage as foundational and normative for society and for the future of the human race.
Healthy personal self-image and identity is primarily bred in healthy families, which come from healthy marriages, to the benefit of all society.
So its logical to think we would want to prioritise this most important relationship in our lives. Yet do we? Or do we invest more money and time each year in maintaining our house or apartment, our sports equipment, our car or our boat?
What happens when little time is given for 'maintenance'? Neglected relationships become broken relationships. Some estimate broken marriages to cost Britain £47 billion annually, a bill that costs each taxpayer £1,546 per year–say €1800. British taxpayers could have a luxury cruise each year on what they are forced to pay for someone else's divorce!
Divorce and family breakdown affects everyone. Reduced health, wealth and well-being strain relationships, adding to the vicious circle of breakdown. In the Netherlands, almost 40 per cent of marriages end in divorce, while the proportion of breakups of non-registered relationships is almost certainly higher. Two or more children are usually affected by each divorce. The social and economic consequences are considerable. Children from broken marriages often under-perform at school and are three times more likely to eventually engage in criminal behaviour. For the adults, divorce regularly results in alcohol abuse and loss of income.
Learned skill
The Dutch government subsidises counselling for divorced couples. Fine, but why not subsidise marriage counselling before it's too late?
Recognising this need, the Australian government decided a few years ago to give all newly-married couples a subsidy of $AUS200 towards 'couples counselling'. Politicians need to start talking about love and relationships. It makes political and economic sense. But we don't need to wait for them. We can start ourselves, learning about sustainable relationships.
There's no such thing of course as the perfect marriage. For the simple reason that at least one of the partners is not perfect 😁. Every marriage can be improved. Sustaining a healthy marriage is a skill that can be learned. We can learn how to become good partners. Forgiveness, communication, transparency, time spent together, sharing common interests, recalling what made us fall in love with each other in the first place–these are some of the skills we can all learn and practice.
So from February 7 to the 14th, Valentine's Day, Marriage Week activities are being organised in various countries. And here are seven things you can do to prepare for Valentine's Day (spot my wife's influence):
• Buy flowers
• read together the story of St Valentine
• plan and cook together a three-course meal, eaten in candlelight
• buy flowers
• go together – by car, bike, tram or train, to someplace you don't often go, for coffee and cake, wine and cheese, or beer and bites…
• plan together concrete ways you will enrich your relationship over the coming year (e.g. a marriage retreat, a marriage course, reading books together about marriage, a weekend together away…)
• buy flowers (did I already mention that?)
Relational sustainability requires time and investment. This is a good week to start!
P.S. Don't miss this month's Schuman Talk on the Ukraine crisis!