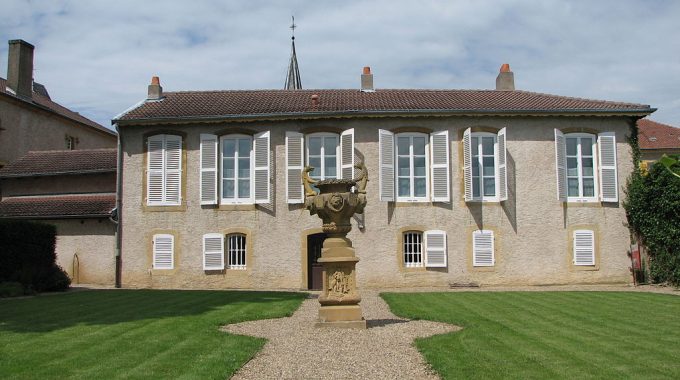 The arrest and escape of Schuman (Part II)
During this Christmas break, the Schuman Centre for European Studies will republish some excerpts of Jeff Fountain's book 'Deeply Rooted'. Today, Jeff continues to explore the main events of Schuman's life that led him to promote love and reconciliation in international politics.
Study in Germany had exposed Schuman to the impact of Chancellor Bismarck's Kulturkampf against the Catholic church from 1871 to 1878, and helped him see the need for legal skills to defend religious tolerance.
The watershed encyclical by Pope Leo XIII, Rerum Novarum, articulating Catholic social doctrine, had shaped his own belief of the need for a tolerant and just society based on an economy that served mankind, not the other way around.
Freshly motivated, Schuman threw himself into social activities. As the Metz Diocese youth leader, he helped to organise the 1913 German Catholic Congress in Metz.
The following year, war broke out once more between France and Germany, and spread quickly to embroil other nations. Failing his medical test, Schuman was exempted from German military service and was assigned to administrative work. Off-duty time was spent helping refugees and prisoners, and mobilising connections in his Catholic charity networks.
German defeat in 1918 saw Alsace-Lorraine once more return to French rule. Schuman's friends urged him to run for the French parliament to represent Moselle. While he had little ambition for a political career, he recognised the opportunity to work toward a just and tolerant society as envisioned in Rerum Novarum.
As a deputy at age thirty-three, Schuman found himself responsible for reconciling the Bismarckian laws of the 'lost provinces' of Alsace and Lorraine with French metropolitian law. Paris proposed enforced secularisation of education, for example, and alignment with national social security.
Most Alsace-Lorrainers believed that Bismarck had given them a superior social insurance which they did not want to forfeit. Schuman agreed. Despite the Kulturkampf, the Germans had also allowed Catholics, Protestants and Jews to run their own schools in Alsace-Lorraine. Schuman fought vigorously for their democratic right to follow their own conscience and choose their religion and education.
Schuman warned Paris that the centralising policy would be undemocratic and would become 'a grave source of trouble for which we can take no responsibility'.
To this day, the resulting law guaranteeing liberties and advantages unique in France to this region is known as Lex Schuman.
His network of former student friends in various German cities and broad contacts through his Catholic social work gave him an internationalist outlook, making him wary of nationalist sentiment, French or German. He recognised in others a solidarity with those of common faith and goodwill towards humanity in general. International congresses he attended, both Catholic and diplomatic, reinforced his conviction for the need to promote understanding and cooperation, partnership and respect among nations.
His competency, modesty and integrity, and his ability to listen, earned him a respect from both supporters and opponents which ensured his repeated re-election, until war broke out once more.
Jeff Fountain
Director Schuman Centre
Picture: Schuman's house in Scy-Chazelles (France) – Source: Wikipedia – username: TCY – link license: https://creativecommons.org/licenses/by-sa/3.0/legalcode