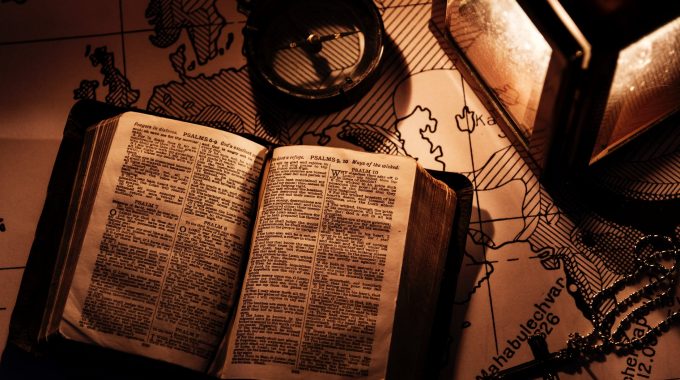 The Law of Love (Part IV)
The fourth and last of a series of articles on the relevance of the Law in modern day society. Published by the Jubilee Centre. (Part I here, Part II here, Part III here)
The role of the Holy Spirit in Christian obedience 
Christians have been given the Holy Spirit to help them internalise God's law and to guide them as they reflect upon it. The Spirit transforms our understanding of God's law. The Christian understanding is that God is the Father, the Son and the Holy Spirit, united in love for one another, and reaching out in love to the world which God has made. Although Judaism and Islam can take God's law seriously, and might even be able to think in terms of obedience to God's law as an expression of love for God, neither of these non-Trinitarian religions can offer either the assurance of God's forgiveness or the promise of God's personal, empowering presence, equipping us to live more godly lives. Because they do not know God to be Trinity, these religions are bound to have difficulty in understanding law other than in authoritarian terms, whereas Christians, knowing God to be love, can understand God's law as an expression of that love, offering us God's wise guidance for our lives together.
At the Last Supper, Jesus explained the relationship between loving him, obeying his laws, and experiencing the indwelling presence of the Holy Spirit. He said: 'If you love me, you will obey what I command. And I will ask the Father, and he will give you another Counsellor to be with you forever – the Spirit of truth. … [H]e lives with you and will be in you' (John 14:15–17).
Jesus is plain that obedience to his commands is the expected evidence of our love for him. Whilst their obedience in this life will never be perfect,[1] it is to be expected that with the Holy Spirit's assistance, Christians will grow to become more Christ-like. As Jürgen Moltmann put it in a sermon he preached on Jeremiah 31:33, because of the indwelling of the Holy Spirit, Christians no longer live 'under' the law but instead 'in' the law.[2]
But how can this living 'in' the law be understood as Christian freedom? This can perhaps best be explained by giving an analogy. Imagine you are a fan of the music of Bach. You want to introduce your friend to that music so you ask them to listen to it. At first they listen to it because you have asked them to. Your hope would be that as they listen to it more and more, so they would discover for themselves the beauty in the music. The Christian life is a bit like that: at first we live by God's laws simply because they are God's laws, but as we go on so we discover that they are good, that they show us healthy patterns of living, which enable every member of the community to flourish in their unique identity before God.[3]
Christian freedom is not the aimless licence of having the right to do absolutely anything; it is the joyous discovery of our true humanity which results from our relationship of love with a God who is triune. Through the guidance of the Spirit, we learn wisdom, we discover that God's laws are good, and we discern what it means to love God and to love others. If we were to cooperate fully with the Holy Spirit, Christians would be beyond the law, in the sense that we would freely and fully obey all that God's laws require, because we would have perfectly internalised God's law and integrated it into our lives.
However, only when the Spirit's work of sanctification comes to completion in our glorification will we experience the full reality of God's solution to the experience of law as an extrinsic burden. Through Jesus we are brought into a relationship of sonship with God the Father.[4] Christians are predestined by the Father to be conformed to the likeness of his Son (Romans 8:29). Our resurrection into Christ-likeness is assured by the indwelling presence of the Holy Spirit.[5]
One day, because we will be indwelt by the fullness of the Holy Spirit we will become totally holy, that is to say our wills will be wholly aligned with the will of the Father. Our love for God, empowered and mediated by the Spirit, will be perfectly expressed, so that the possibility of sinning will simply be unthinkable. Doing what God wants will be second nature. Till then, however, reflecting on God's law, including the Torah, is an indispensable part of the Spirit-guided wisdom of discerning what it means in practice to love God in this world. 
The example of the Sabbath 
How might I follow God's law, reflecting on both NT and OT ethics when deciding what to do? As Calvin recognised, the Sabbath is not just about the worship of God. It is also about rest and about community.[6] In the Old Testament, foreigners, servants and animals are all to be given one day of rest from work each week. In Deuteronomy 5:14 it is explicitly stated that the Sabbath must be observed by all 'so that your servants may rest, as you do'. It is not just about each person having one day of rest in seven; it is about having a communal break from work and trade[7] so that people can enjoy and strengthen their relationships with one another. By reflecting on the OT material, we can deepen our understanding of what Jesus meant when he said 'The Sabbath was made for man, not man for the Sabbath.'[8] Recognising love as the motivating reason behind the Sabbath command enables us to understand its rationale, and why it might be of continuing relevance to our lives. Of course, Paul in Romans 14:5 recognises the possibility of Christians holding diverse views on this topic, but in making up our minds how we should live we ought to take into account the impact of our choices on those around us. If, as a busy lawyer, I don't mark out some regular time in my week to see my wife and children, our relationships quickly suffer. If as a consumer, I do my shopping on Sundays, someone else has to work that day to sell me the goods. Their ability to sustain relationships with their family and friends is affected by having to work that day to serve me. 
Dr David McIlroy, a guest contributor to Cambridge Papers, is a practising barrister and a theologian. He has recently completed a PhD on 'A Trinitarian Theology of Law'.
---
[1]See the dialectic at work in 1 John.
[2]Jürgen Moltmann, The Power of the Powerless, tr. by M. Kohl, London: SCM, 1983, p.42. Regrettably this insight is not followed through consistently by Moltmann in his other work: see ch. 2 of McIlroy, A Trinitarian Theology of Law, Paternoster.
[3]Hence the emphasis on being taught God's laws: see Exod. 33:13; Deut. 4:10; 1 Sam. 12:23; and, above all, Ps. 119.
[4]John 20:17; 16:10, 17, 28; 14:1–3.
[5]Rom. 8:11; 1 Cor. 15:42–53.
[6]John Calvin, Instruction in Faith (1537), tr. by P. Fuhrmann, Westminster John Knox Press, 1992, pp.30–32. 

[7]See Neh. 10:31 and 13:15–22. 

[8]Mark 2:27.