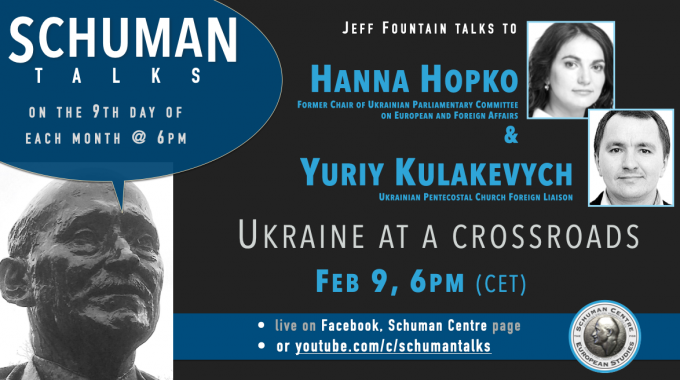 Schuman Talk (Episode 18) – Hanna Hopko & Yuriy Kulakevych
Join us for a new Schuman Talk, where our host Jeff Fountain discusses "Ukraine at a crossroads" with guests Hanna Hopko and Yuriy Kulakevych.
Hanna Hopko is a former chair of Ukrainian Parliamentary Commitee on European and Foreing Affairs.
Yuriy Kulakevych is a Ukrainian Pentecostal Church Foreign Liaison. The
Schuman Talk will start on 9th February, at 6 pm CET and will be broadcasted on our Facebook and Youtube channels. We are looking forward to your opinions and comments.