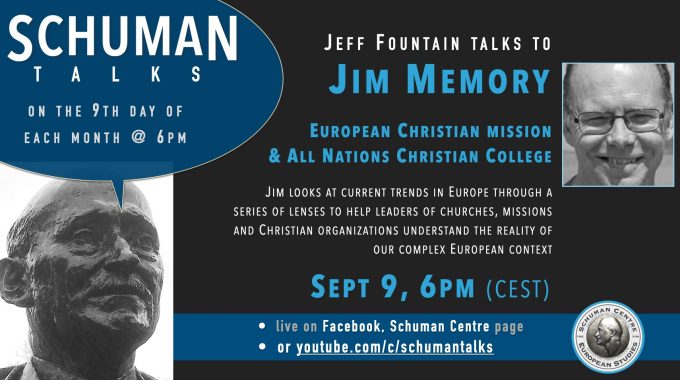 Schuman Talk (Episode 13) – Jim Memory
Join us on Thursday, September 9, at 6PM (CET), for a new Schuman Talk with Jeff Fountain and Jim Memory. Jim looks at current trends in Europe through a series of lenses to help leaders of churches, missions and Christian organizations understand the reality of our complex European context.
The event will be live on our Facebook Page and our Youtube chanel.