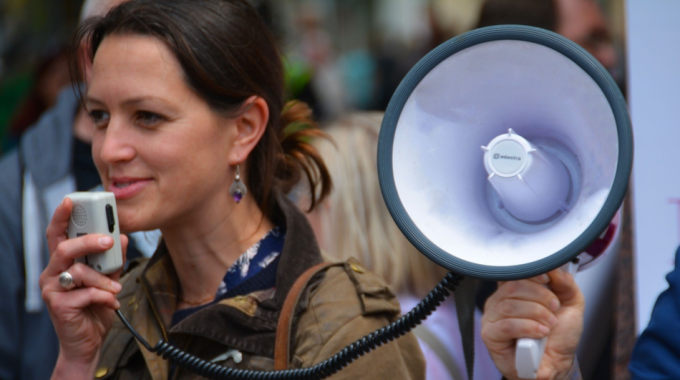 Each Monday during the coming weeks, the Schuman Centre will publish an article from the edition 33 of Vista Magazine. We will start today with the presentation of this issue from the editorial team, and the editorial article from Jo Appelton. To read the full issue, click here.
Have you ever heard someone speak "on your behalf" but without ever asking you what you think? Or maybe you are in a conversation and you just can ́t get a word in edgeways because someone else is dominating the conversation.
When it comes to conversations about mission in Europe today, the same things can happen. Certain voices dominate whilst others are marginalised. And similarly, if we only talk to people like ourselves, or those who work in the same area, we may only be hearing views that are similar to our own.
This edition of Vista presents the views of 13 representative voices on Europe. We asked nine questions around the theme of"Who speaks for Europe?" and the responses were then analysed and are presented thematically in the following pages.
We invited responses from (1) selected church leaders and church planters, (2) migrant/diaspora leaders and voices, (3) mission agency leaders, (4) the European Evangelical Alliance, and (5) an 'outsider' working in European mission.
Our thanks go to Daniel Costanza, Raphael Anzenberger, Richard Bromley, Mike Betts, Tony Peck, Samuel Cueva, Usha Reifsneider, Harvey Kwiyani, Kent Anderson, John Gilberts, Joke Haaijer, Frank Hinkelmann and Jeff Carter.
We are very much aware that this group is not representative – there are too few women, no voices from Eastern Europe, and of course, the non-English-speakers are effectively silenced. This just illustrates the importance of the issue, and our deafness to certain voices. Our apologies to those we could have invited to participate but failed to reach out to.
Vista Magazine Editorial Team
Hearing voices
The results of the May 2019 European Elections prompts the question 'who speaks for Europe' politically. Last month's elections for the European Parliament saw victories for the far right in some countries but also big wins for the Greens. In France, Le Pen's Rassemblement National topped the polls with 23% of the vote whereas in the Netherlands the party of Geert Wilders lost all its seats. 'Polarisation' and 'fragmentation' are two words being used to describe the political landscape within Europe.
So much for politics – what about the Church and mission in Europe? Are we equally polarised and fragmented in our views? Do we only listen to the voices that we agree with, or are we open to learning from those with whom we may disagree? And do we actively seek out the more unheard voices, those who do not automatically have a seat at the table for whatever reason, but who are just 'getting on with it' in their own way?
The question 'who speaks for Europe' caused much debate among the editorial team as we planned this issue. We hope that the themed articles may likewise prompt thought and debate among our readers.
We hope that by highlighting voices that are – and are not – being heard, we are encouraging awareness of the breadth of voices passionate about the Church and mission in Europe. May those with ears to hear, hear what the Spirit is saying to us today.
Jo Appleton
Jo Appleton has a background in writing and researching mission and church planting in Europe, which she currently combines with working in change management in the NHS in the UK.