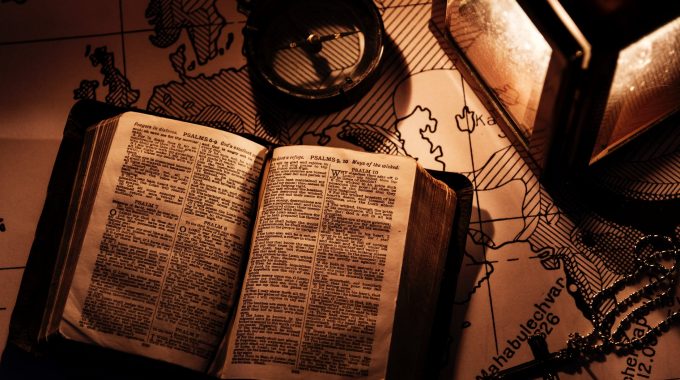 The Law of Love (Part II)
The second of a series of articles on the relevance of the Law in modern day society. Published by the Jubilee Centre.
The Trinity as the solution to the problem of Israel's disobedience
Understanding the Trinity is crucial to explaining how God has responded to Israel's failure to follow the Torah.[1] Christians approach the Old Testament in the light of Jesus who claimed to be its author, its definitive interpreter, and the fulfilment of its promises. The crucifixion and resurrection are, taken together, God's decisive action to deal with the consequence of humankind's rejection of a relationship with God and the failure of sinful human beings to keep God's laws. Jesus' sacrifice on the cross is the sacrifice which was so complete that it ended the need for any other sacrifices of atonement. His was the complete sin offering (Romans 8:3). His resurrection demonstrated that the curse which fell on those who disobeyed the Torah had been exhausted for those in relationship with Christ.
The giving of the Spirit at Pentecost is the fulfilment of the prophecies of Jeremiah 31:33 and Ezekiel 36:26. God promised that, under the new covenant, he would put his Spirit in his people and move them to follow his decrees and to be careful to keep his laws.[2]Now God would write his law in the hearts of his people.
Following Jesus means knowing forgiveness of sins and developing a relationship with the triune God. Because of what Jesus has done, those who are in Christ are being transformed by the Spirit into the likeness of the Son (Romans 8:29), and are placed within the Son's relationship to the Father. The Holy Spirit is God's empowering presence, the One through whom Christians are enabled to live in right relationship with God, loving God and obeying God.[3]
Our transformation into Christ-likeness involves the work of the Holy Spirit in our lives so that they are more closely patterned after the loving obedience to the Father which was the hallmark of Jesus' walk on earth.
Obeying the commands of Jesus and learning what it means to love

At the Last Supper, Jesus explained his decision to go to the cross by saying 'the world must learn that I love the Father and that I do exactly what my Father has commanded me' (John 14:30). He went on to make an explicit link between his obedience to the Father and our obedience to him: 'If you obey my commands, you will remain in my love, just as I have obeyed my Father's commands and remain in his love' (John 15:10).
But what exactly did Jesus command? On the night of the Last Supper, Jesus told his disciples three times, 'Love each other as I have loved you.'[4] If Jesus has commanded us to love one another, do we need any more guidance than that? Is there any need to take account of how love was to be expressed in the community of Israel in the Old Testament?
We need to look at the Old Testament to help us to discern what the loving action would be. Is it loving to give money to a homeless drunk? Is it okay if a man sets up home with his stepmother, provided her relationship with his father is already over? Is it loving to offer people work which is well-paid but involves extremely long hours? How do we answer these questions and others like them?
We also have problems because thinking about love alone does not give us much concrete guidance about what is right and wrong. The idea that love is all you need for decision-making gives rise to the sort of thinking that says 'provided it feels right, and so long as nobody is obviously and immediately getting hurt, anything goes.' This is a serious mistake, illustrated by statistics which show that just 8 per cent of married couples split up within five years of the birth of a child, compared with 25 per cent of those who marry after birth and 52 per cent of cohabitees.[5] The children get hurt, but so do the couples themselves, parents, relatives, friends, and future partners. The public commitment and community support involved in a marriage make a significant difference. Finally, sinful human beings have an enormous capacity for self-delusion and to find rationalisations when they fall prey to temptation. If Christians today do not learn from Israel and from the New Testament churches how to develop biblical ethical standards, they will inevitably end up with worldly standards. Unless Christians reflect seriously on what the Bible shows us about God's standards the Church is unlikely to be able to maintain a distinctively Christian morality for very long.
(The third part will be published next week)
David McIlroy
a guest contributor to Cambridge Papers, is a barrister and a theologian. He has completed a PhD on 'A Trinitarian Theology of Law'.
---
[1]Articles by Cambridge Papers authors with a clear Trinitarian theme include Michael Ovey, 'The human identity crisis: can we do without the Trinity?', Cambridge Papers, Vol. 4 No. 2, June 1995; Michael Schluter, 'The relationships option', Engage 1, Spring 2003; and 'Three relational dimensions of justice: defining the moral order, upholding the moral order, and putting things right', in Paul Beaumont and Keith Wotherspoon (eds.) Christian Perspectives on Law and Relationism, Carlisle: Paternoster, 2000, pp.1–18; as well as McIlroy, 'The Trinity, Politics and the Law', Whitefield Briefing 10(1), 2005, and 'A Trinitarian Reading of Aquinas's Treatise on Law', Angelicum 84, 2007, pp.277–292. 

[2]Ezek. 36:27. 

[3]C. J. H. Wright, Knowing the Holy Spirit through the Old Testament, Oxford: Monarch, 
2006, pp.129–31. 

[4]John 13:34; 15:12, 17. Of course, Jesus gave other commands too, not least the Great Commission in Matthew 28:19, but the command to love one another is the one which appears repeatedly in John's account of the Last Supper which I am exploring here.
[5]John Ermisch and Marco Francesconi, 'Patterns of Household and Family Formation', in Richard Berthoud and Jonathan Gershuny, (eds.), Seven Years in the Lives of British Families, Bristol: The Policy Press, 2000, pp.21–44.