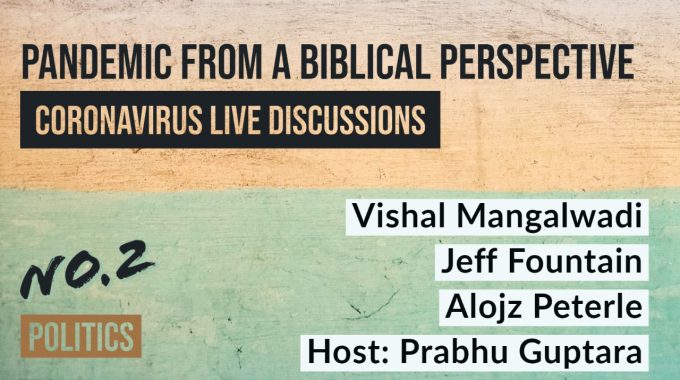 Coronavirus Live Discussions – Ep.2 – Politics
2.

Coronavirus Live Discussions – Ep.2 – Politics
Pandemic from a Biblical Perspective
The 'Tuesday Live Discussions on Coronavirus' is a new program initiated by the Indian author Vishal Mangalwadi and his European network currently forming under the name "Truth Matters Europe". The Discussions are hosted / moderated by several friends of this network, among others the Indian economist Prabhu Guptara (UK), Hans-Joachim Hahn (Professors Forum, Germany) and Andreas Wieland (Truth Matters, Germany).
This episode featured the former Prime Minister of Slovenia, Alojz Peterle, and the director of the Schuman Centre for European Studies, Jeff Fountain.
For the next 4 weeks follow the live discussions every Tuesday at 4PM CET (5PM EET; 3PM GMT) via Vishal Mangalwadi's youtube channel or Facebook channel. (more planned to come)
For more information, please check Revelation Movement.