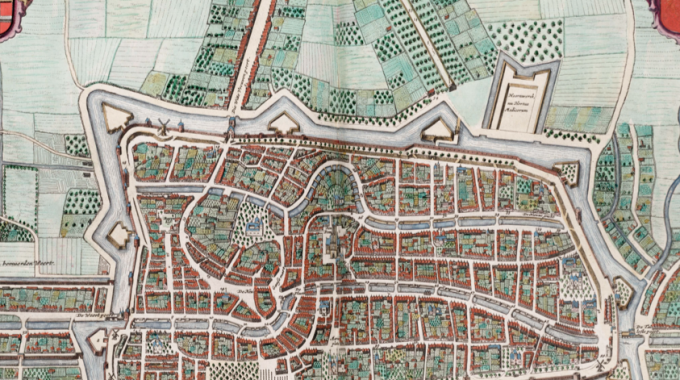 City/regional tours (half- or full-day tours)
A walk through Utrecht • How Europe gained her soul
The tour of Utrecht: in search of Europe's soul, begins on the Domplein. Here we see evidence, direct or indirect of the conversion of the Romans, Egyptians, Franks, Irish, Anglo-Saxons, Friesians, Germanic tribes and the Vikings! Different monuments and buildings in Utrecht lead us from the Roman times through church history, showing us the impact of Christianity on the development of Europe as a continent.
---
A walk through Amsterdam • How Europe lost her soul

We conduct walks through Amsterdam – womb of the modern world.  We usually meet at Dwaze Zaken (Prins Hendrikkade 50, Amsterdam) for an introduction and light lunch before starting to walking through beautiful parts of Amsterdam, past hidden churches and historical buildings, revealing interesting secrets about Amsterdam.
---
Pioneers in Friesland • Boniface & Menno Simons
Tours of Friesland introduce folk to pre-Christian dolmans near Steenwijk (hunnebedden), the place of Boniface's murder in Dokkum, and Menno Simon's hometowns of Pinjum and Witmarsum.
---
Zwolle [& Deventer] • Brothers of the Common Life 
A visit to the city of Zwolle begins St. Agnietenberg, where Thomas a Kempis wrote The Imitation of Christ, to Zwolle where we walk through the old city, in the district where the Brothers of the Common Life pioneered innovations in education. 
Normally we also visit Windesheim, where the mother cloister of the Brothers of the Common Life was, en route to Deventer to see the Latin School associated with a Kempis, Erasmus, Geert Grote and Pope Adrian VI.
To register contact jeff@schumancentre.eu