Why Robert Schuman?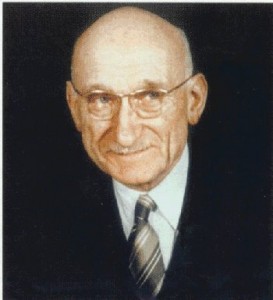 On May 9, 1950, Robert Schuman, the French Foreign Minister, proposed to his German colleague, Konrad Adenauer, that their two nations should together form a European Coal and Steel Community, inviting other European nations to join them in placing their coal and steel industries under a shared sovereign authority.
The purpose was to consolidate post-war reconciliation and to prevent the emergence of any future war machine driven by those industries.
This was a first bold step towards today's European Union. Robert Schuman is therefore considered the 'father' of today's EU.
Yet Schuman's vision for Europe was of a
A 'community of peoples' deeply rooted in Christian values.
In his correspondence with Adenauer, these two devout believers spoke of the providential opportunity they had been given to rebuild Europe on Christian foundations.
These origins of this great political experiment that has irreversibly changed the lives of Europeans have been forgotten in secularised accounts of EU history. In recent years, Schuman's fellow patriots resisted mention of Christian roots in the proposed EU constitution, in the name of laicité, a uniquely French approach to the separation of church and state.
See video on the Schuman Declaration
Why The Schuman Centre for European Studies?
The Schuman Centre for European Studies aims to promote the 'original vision' for this 'community of peoples', demonstrating that it represents an authentic extension of Europe's past, a viable foundation for Europe's future, and a credible framework for engaging the challenges of the present.
'Europe' however is much broader than the current membership of the European Union. For the purposes of this centre, Europe is defined as those countries east of the Atlantic, north of Africa and west of the Ural Mountains, including Georgia and Armenia.
Our Mission
Promote biblical perspectives on Europe's past, present and future, informing effective social, cultural and spiritual engagement towards a 'community of peoples deeply rooted in Christian basic values'.
In Practice
The Schuman Centre is a virtual, interdisciplinary centre with a growing network of associates in, for example, the Netherlands, Romania, Finland and Latvia.
The centre seeks to work with institutions with common interests, and has relational links with:
The SC interfaces with the academic, not-for-profit and missions worlds.
Our desired outcomes
Wider understanding among Christians of all ages of the unparalleled and all-pervasive influence of the Bible and the biblical worldview on Europe's past
Greater awareness of the challenges and opportunities facing Christians in Europe today, and how to respond to them by leaders of churches and organisations
Broader perspective on the options facing Europe tomorrow, and of the sort of society Christians should pray and work towards as pleasing to God among leaders of churches and organisations
Increased cooperation across Europe towards effective engagement in society among researchers, academics, leaders and Christian workers
A more receptive social climate towards the Bible and its message in Europe among the general public.
Structure
(coming up soon)
Clarification
The SCHUMAN CENTRE FOR EUROPEAN STUDIES should not be confused with the following institutions:
• Fondation Robert Schuman/The Robert Schuman Foundation, founded in 1991 after the fall of the Berlin Wall, is established in Paris and Brussels, to promote European values and ideals both within the Union's frontiers as well as beyond. The Foundation, which is a reference research centre, develops studies on the European Union and its policies promoting the content of these in France, Europe and elsewhere in the world.
• The Robert Schuman Centre for Advanced Studies (RSCAS) is devoted to inter-disciplinary, comparative, and policy research on the major issues on the European integration process. The RSCAS was set up in 1992 as a centre of the European University Institute in San Domenico di Fiesole (FI), Italy, to develop inter-disciplinary and comparative research and to promote work on the major issues facing the process of integration and European society.
See www.eui.eu/DepartmentsAndCentres/RobertSchumanCentre/ Index.aspx
• The Robert Schuman Centre for European Studies and Research/Center d'Etudes et de Recherches Européennes Robert Schuman (CERE), based in Luxembourg, was founded in 1990 to promote knowledge of the history of European unification.
See www.cere.etat.lu
• Centre for European Studies is a Brussels-based think tank committed to promoting intellectual liberty, raising awareness and facilitating the growth of EU politics from the perspective of the ideologies and the central values of the European Peoples Party (EPP) and its centre-right partners.
Our team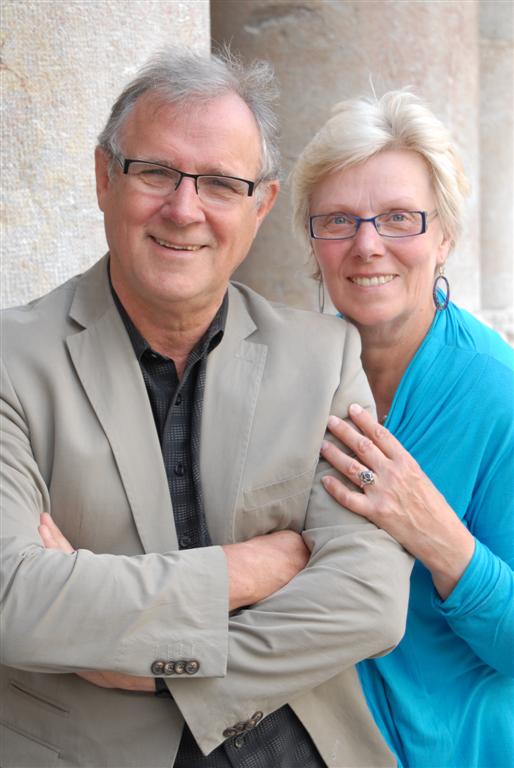 Jeff & Romkje Fountain are the initiators of the Schuman Centre, and after over 40 years living in the Dutch countryside moved in December 2017 to Amsterdam. Romkje was founder of YWAM The Netherlands and chaired the national board until 2013. Jeff was YWAM Europe director for 20 years, 1990-2009. Jeff chaired the annual Hope for Europe Round Table until 2015, while Romkje leads the Women in Leadership network. Jeff is author of Living as People of Hope, Deeply Rooted and other titles, and also writes weekly word, a weekly column on issues relating to Europe. Romkje co-leads the Heritage Tours with Jeff and assists in event management. They have three married sons, and six grandchildren.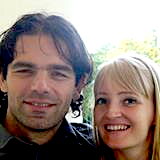 Cédric and Elina Placentino, Haukivuori, Finland, have a cross-cultural and international marriage. She is Finnish, but grew up between Finland and England, and while raised in Belgium, he is Italian as reflected in their family name, Placentino. Recently they moved from Belgium with their two young daughters to Elina's homeland which, as a teenager, she represented at a secular European youth parliament. This planted the idea in her mind of bringing Christian youth together to apply biblical values and perspectives to issues facing Europeans today, such as economics, migration, creation care and international relations. The result is the European Christian Youth Parliament (see ecyp.eu)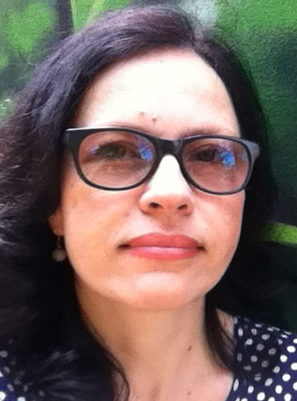 Ineta Lansdowne, from Rīga, Latvia, Ineta worked in missions and community development in Southeast Asia from 2004-2016. She completed a course in Reconciliation and Justice Studies in England and has focused on international and interfaith relations in the global and European context. She has participated in various peace building projects in England, Latvia, Thailand, Myanmar and also writes a weekly blog peaceroads.com. Currently she is pursuing studies in Theology and World Religions at University of Latvia.

Mari Blaj, Iasi, Romania: Mari holds a degree in Linguistics from the Faculty of Letters and did a master in Mediterranean Culture and Civilization at the Faculty of History, State Univ. of Iasi. In between she also studied Christian Worldview at the College of Humanities and Intl Studies, Univ. of the Nations, Switzerland. Mari worked in publishing before joining the faculty of the College of Humanities and Intl Studies from U. of N. where she teaches causes of poverty and introduction to biblical worldview. The last 15 years she spoke and thought in several countries on 4 continents, from Saint Petersburg to Santiago de Chile, from Prague to Erevan and Bombay. She also served in humanitarian projects in Africa (Mali, 2000 and Tanzania, 2012, 2013, and 2014).
Hobbies: ideas, politics, gardening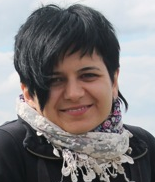 Lavinia Besliu, Iasi, Romania:Lavi has a degree in history and a MD in Intl Relationships at the State Univ. of Iasi, Romania. In 2010-2011 she studied Cultural Studies and Comparative Religious at the College of Humanities and Intl Studies, UofN. The last few years Lavi had been trained in oral history through the Institute of Oral History in Cluj. After her training at UofN she joined ywam Iasi as part-time staff. Lavi keeps teaching history in one of the most appreciated high schools in the city, Richard Wumbrandt College. From 2012 she and Mari initiated the Romanian office of SCES. Besides working with SCES as researcher, she was and still is involved in several research projects using oral history methodology, both in Romania and in North Africa, focused on communism and post-communism, as well as European values in Muslim countries.
Hobbies: intl. relations, simple people, education, Tunisia, Tanzania.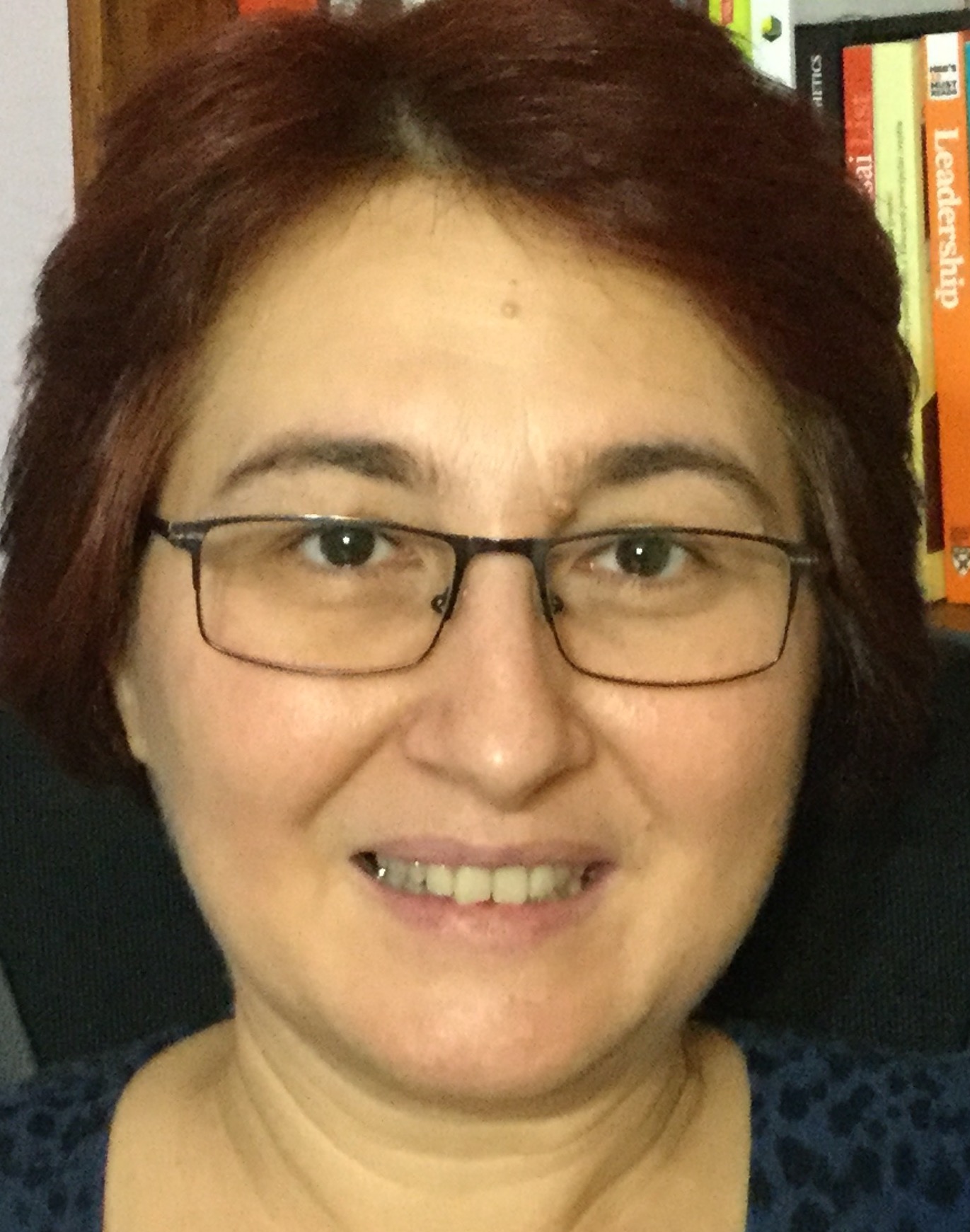 Laura Mihaly, Cluj-Napoça, Romania, is married to Florin and has two children: Sergiu (11) and Andrei (6). Together with her husband she is pioneering a new ministry in Cluj-Napoca, to train Christian leaders living out biblical values in different spheres of society. She teaches in YWAM schools, runs programmes of serving in local public schools and leads a youth group in the local church.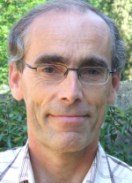 Prof Dr Evert Van der Poll (visiting professor)
Evert and his wife Yanna are Dutch but have lived in southern France for many years engaged in church planting and academic work. Evert is professor of Religious Studies and Missiology at the Evangelical Theological Faculty in Heverlee, Leuven, Belgium. His book Europe and the Gospel offers an overview of the origins and nature of Europe, relating contemporary European developments to the formative influence of Christianity. The paradox of Europe, he states, is that it is the continent most shaped by the Bible, but also by the rejection of the Bible and its message. Evert has taught the Masterclass with Jeff in Amsterdam, Geneva and Brussels, and has contributed regularly to the State of Europe Forum.
How can you be involved?
Staff are full-time YWAM personnel, while associates can be part-time non-affiliated volunteers, or affiliated with other organisations or movements. We are building a new team and looking for staff and associates to help with organising, publicity, financial management, writing, website management, and event management. Contact jeff@schumancentre.eu