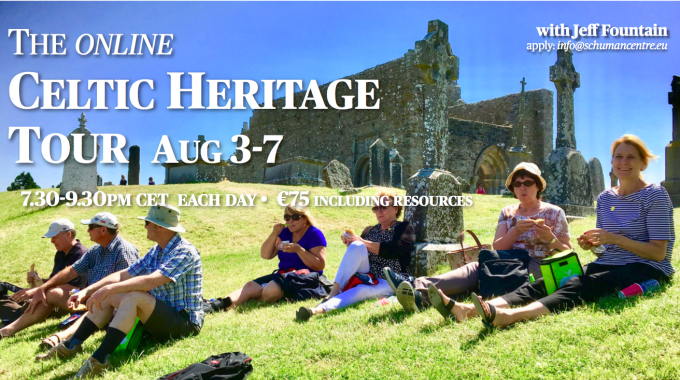 3-7 Aug 2020 – Celtic Heritage Tour ONLINE
Jeff Fountain takes you on a week-long virtual tour around the British Isles in search of how the Bible has shaped both Britain and the rest of the Continent as well.
Usually this tour was organised every two years. This year, for the first time, it will be held online. For more information about the places visited, click on this page.
3rd to 7th of August 2020
From 7.30 to 9.30 PM CET (each day)
Price: 75€ (including resources)
For more information, send an email to info (at) schumancentre.eu, or write a comment under this post.