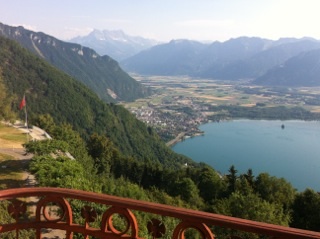 VIRTUAL Continental Heritage Tour – 27 Jun-12 Jul 2020
Unfortunately we have to cancel this summer's tour due to the corona crisis.
However, we hope to offer a virtual tour, 2 hours each day, taking participants to the locations planned for each day using google maps, and, giving similar explanations as Jeff Fountain would on tour about the historical people and movements we encounter. For example, in Utrecht we will visit the Domplein and see clues there about the conversion of the Copts, Romans, Irish Celts, Scots, Angles, Saxon, Friesians, Franks, Germanic tribes and Vikings, all in the same place! In other words, we see how Europe got her soul right there in Utrecht.
Dates: Saturday June 27 through to Sunday July 12, 19:30-21:30 each day.
Jeff Fountain will prepare a pdf handbook for participants as a guide sheet for each day, with maps, photos, information and links to videos and films that we normally watch on these tours. This tour is being taken by some MA students for credit. There will be a tuition fee for the tour. To be announced.
Starting in Utrecht, we visit locations in Holland (Freisland, Zwolle, Deventer, Amsterdam & Naarden) learning about Willibrord, Boniface, Thomas a Kempis, Erasmus, Menno Simons, Comenius, the Pilgrim Fathers, Abraham Kuyper and others.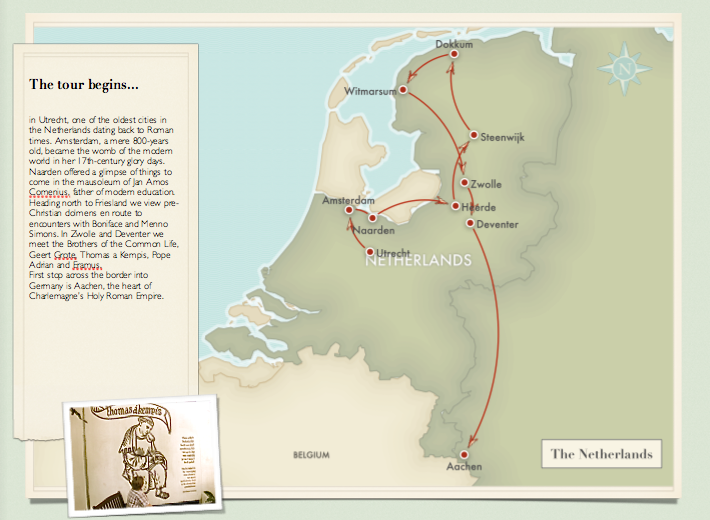 Then we drive across the border to Germany, first visiting Aachen and Koln, staying in Fulda and crossing through the former Iron Curtain at point Alpha en route to the Wartburg, Erfurt, Leipzig, Wittenberg and Herrnhut, discovering more about Boniface and Comenius (again), Luther, Bach and Zinzendorf.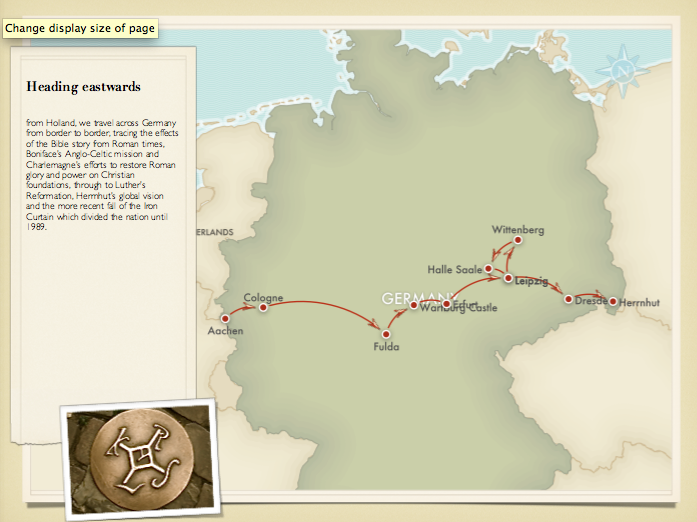 Over the next border into the Czech Republic, we stop in Prague in the footsteps of Jan Hus and, yet again, Comenius, before finally crossing to Switzerland, ending up in Calvin's Geneva via Zwingli's Zurich.
And these are only half the stopovers!
We stay hotels, an ecumenical Benedictine community, the Jan Hus Pension in Prague, and in YWAM centres–not as spartan as you may think! These include two castles, Schloss Hurlach and Le Rüdli in Einigen, a grand Jugendstil schlössli set in breathtaking scenery overlooking Lake Thun and the Bernese Alps.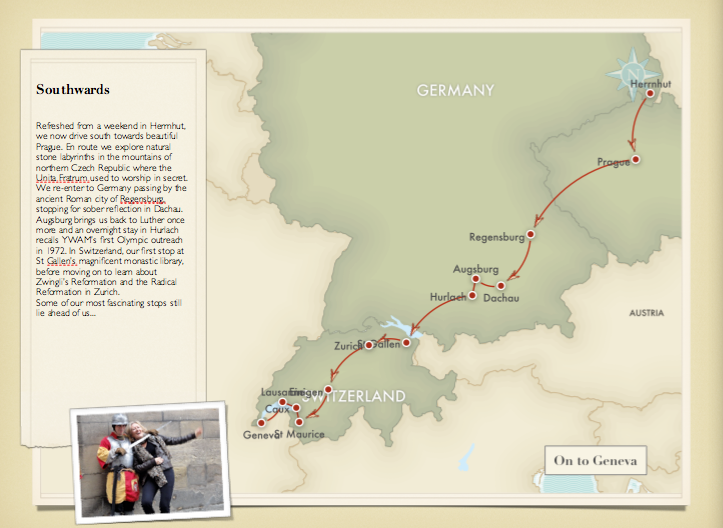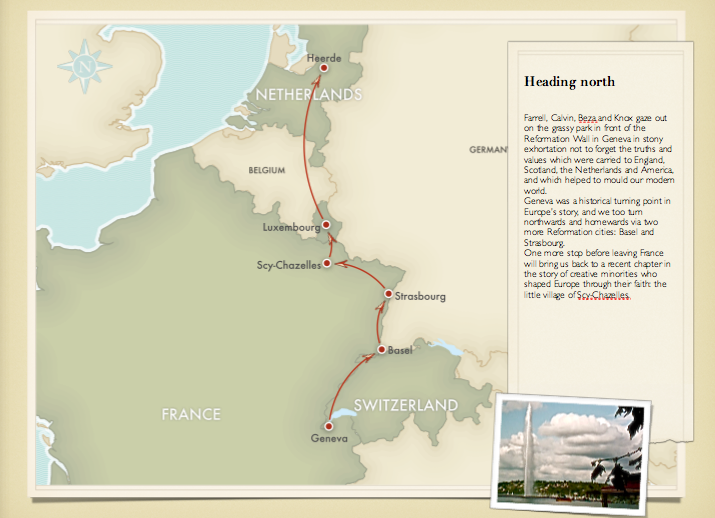 Starting in 2020, the Continental Heritage Tour will be offered as an elective module in the ForMission College MA in Missional Leadership and European Studies (see https://www.schumancentre.eu/2019/04/ma-missional-leadership-and-european-studies/). Candidates will be required to submit assignments after the tour.