The Chapel of the Resurrection, Brussels, 1 December, 2015, 16.00-18.00
The Schuman Symposium is to be an annual exploration of the spiritual dimension of the values of the European project, including human dignity and solidarity, and of the necessity of this dimension for the common good in Europe and globally.
The symposium will begin with an address focusing on some aspect of spirituality and politics, followed by a personal testimony by a leading public figure on spirituality as lifesource for their political engagement.
A panel of informed observers will then offer a review of the past year and a preview of the coming year in terms of the promotion or otherwise of these values within Europe.
The first Schuman Symposium will be held on December 1 this year (prior to the European Parliament Prayer Breakfast the following morning), in the Chapel of the Resurrection, Rue Van Maerlantstraat 22, 1000 Brussels.
16.00 Welcome
Keynote address: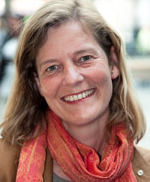 • Dr Margriet Krijtenburg, author of Schuman's Europe. His frame of reference (Leiden: Leiden University Press 2012), on: 'Robert Schuman's spirituality and its relevance for Europe's future'
A Personal Journey: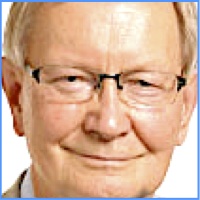 • Tunne Kelam, MEP for Estonia: 'Roots and fruits of spirituality.'
Questions & Answers
Panel: Review of 2015 & preview of 2016 with:

• Christel Ngnambi, EEA Brussels Representative; Fr Patrick Daly, General Secretary COMECE; and others to be confirmed.

Discussion and interaction
18.00 Refreshments
Chair: Jeff Fountain, director of the Schuman Centre for European Studies
All Welcome.
Cost: 10 euros on entry.
Initiated by the Schuman Centre for European Studies