The Schuman Centre is an associate member of Sallux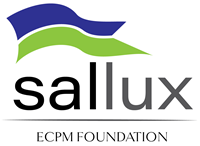 Sallux wants to build bridges between the opposites and to find common ground as we need a relational approachto life, economy and society. Sallux means "Salt and Light". Sallux wants to spark a salted debate where needed and shed light on the issues we face. Sallux presents solutions and will not stay on the safe side of the status quo, by organising events and distribute relevant publications. Sallux is an association that acts as the political foundation for the European Christian Political Movement (ECPM).
---
Networks liking Europeans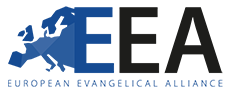 The European Evangelical Alliance is the European section of the World Evangelical Alliance (WEA) and brings together both the national Evangelical Alliances of Europe and a large number of pan-European mission agencies.
---
European Evangelical Mission Association

The European Evangelical Mission Association is a network of mission movements across Europe, which exists to explore, inspire, envision and equip cross-cultural mission from, to and in Europe by: facilitating consultations, addressing key mission issues, providing opportunities for networking, supporting new and existing initiatives, and encouraging mutual learning and respect.
---



Refugee Highway Partnership is a network of Christ-followers who share a common passion to see the Church minister the whole gospel amongst those who have been forcibly displaced – including the refugees and asylum seekers who arrive in Europe.
---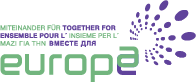 Together for Europe brings together Christian Movements and Communities – 300 in number spread across the Continent – belonging to different Churches. While preserving their independence, collectively they form a network to pursue shared goals, each bringing a contribution specific to their own charism.
---

Mission-Net is a Jesus-centered European community living and promoting a missional lifestyle; making Jesus and his kingdom known across Europe and the world.
---
RELAY (Reconciliation, Evangelisation, Lay Leadership and Youth) is a network of like-minded Christians leaders from East and West. It is not an organization or a movement, but rather a "forum" where organizations and movements can meet and share with each other and where relationships between leaders can be formed and nurtured in an informal atmosphere.
---
Websites focusing on Europe's past, present and future

Eurostat's mission: to be the leading provider of high quality statistics on Europe. Eurostat is the statistical office of the European Union situated in Luxembourg. Its task is to provide the European Union with statistics at European level that enable comparisons between countries and regions.
---

The Robert Schuman Foundation was founded in 1991 after the fall of the Berlin Wall; it works to promote the construction of Europe. The Foundation which is a reference research centre develops studies on the European Union and its policies promoting the content of these in France, Europe and elsewhere in the world. It encourages, contributes to and stimulates European debate thanks to the wealth of its research, publications and the organisation of conferences.
---

From villages in rural India to the corridors of power in Brussels, Transparency International gives voice to the victims and witnesses of corruption. We work together with governments, businesses and citizens to stop the abuse of power, bribery and secret deals.
As a global movement with one vision, we want a world free of corruption. Through chapters in more than 100 countries and an international secretariat in Berlin, we are leading the fight against corruption to turn this vision into reality.
---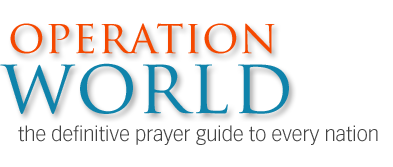 Operation world offers Evangelical perspectives on the state of Christianity in each European nation for the purpose of informed prayer.
---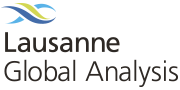 Lausanne Global Analysis seeks to deliver strategic and credible information and insight from an international network of evangelical analysts to equip influencers of global mission.
---
Carnegie Europe was founded in 2007 and has become a leading go-to source for European foreign policy analysis in Brussels on topics ranging from Turkey to the Middle East and the Eastern neighborhood to security and defense.
---

The European Social Week brings together representatives of the organizations of the workers and of the employers, as well as representatives of social organizations, of consumer organizations, human rights organizations, organizations working in social housing, in education, in care, in development cooperation; of national Social Weeks Network organizations; all kinds of Christian social organizations, both catholic, protestant or otherwise Christian; and from East and West Europe, from all of Europe; all sharing the task of securing the presence and the actualization of Christian Social Thinking, its leading values and principles, and thus help shape the European society that we want.
---

Evangelical Focus is a daily free newspaper financed by advertising and sponsors. To support our work and allow us to keep serving our readers, you can make a donation by paypal or bank transfer (writing "Evangelical Focus donation" on the subject).
---

EurActiv is a platform of news and policy debates of the European Union across languages
---

MercatorNet stands for: reframing ethical and policy debates in terms of human dignity, not dollars and cents or political calculation. We place the person at the centre of media debates about popular culture, the family, sexuality, bioethics, religion and law. MercatorNet isn't liberal. It isn't conservative. We don't want to be trapped on one or the other side of the culture wars. If you want a label, try "dignitarian". We believe in God (the editor is a Catholic), but defending human dignity is a task for people of every religion and of none.
---

The Initiative of Christians for Europe(IXE) has launched this interactive website to promote the empowerment of Christians as EU citizens through dialogue between EU policies in different fields and the Christian social doctrine. Experience in 3 steps the European reality.
---

​EuropeInfos is jointly published each month by the Secretariat of the Commission of Bishops' Conferences of the EU (COMECE) and the Jesuit European Social Centre (JESC), to provide information on EU policy issues which are of direct interest to the Church and provide a perspective on these matters inspired by Catholic Social Teaching.
---

​The European Values Study is a large-scale, cross-national, and longitudinal survey research program on basic human values. It provides insights into the ideas, beliefs, preferences, attitudes, values and opinions of citizens all over Europe. It is a unique research project on how Europeans think about life, family, work, religion, politics and society.
---

Theos stimulates the debate about the place of religion in society, challenging and changing ideas through research, commentary and events.
---


Notes on the interplay between religion and policy, in the spirit of the Dutch Renaissance humanist and scholar.
---

Weekly word is a weekly blog written by Jeff Fountain on a wide range of issues facing Europeans today, dating back to 2001. Translated into French and Spanish. Search window enables readers to track any topic written about over the past 17 years.
---

Vista provides excellent information on Europe's spiritual situation in many fields. Vista is a portfolio activity of the Redcliffe College.
---

The Relationships Foundation is the think tank for a better connected society. We believe that a good society is built on good relationships, from family and community to public service and business. We study the effect that culture, business and government have on relationships – eg, in terms of time, finance, etc. We create new ideas for strengthening social connections and campaign on issues where relationships are being undermined. And we train and equip people to think relationally for themselves.
---

Based at the historic Round Church in the heart of Cambridge, Round Church Cambridge is a community commending the gospel of Christ with all of its implications both to the university and the wider public, through vibrant community, practical hospitality and thoughtful discourse.
---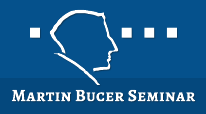 The Martin Bucer Seminary is a European school of theology and research institutes.
---

The L'Abri communities are study centers in Europe, Asia and America where individuals have the opportunity to seek answers to honest questions about God and the significance of human life. L'Abri believes that Christianity speaks to all aspects of life.
---

The name for the Quo Vadis Institute comes from the Latin phrase, "Quo Vadis" which means, "Where are we going?" QVI offers a space for critical thinking where we provide a platform for influencers and leaders in Europe to reflect deeply on matters crucial to our future, celebrate the diversity and uniqueness of the voices of Europe, and contribute to the shaping of a sustainable European society.
---
Evangelical Theological Faculty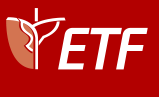 The Evangelical Theological Faculty wants to equip people to take their place in Church and society in order to spread the good news of Jesus Christ in the world. Our approach is Bible-based, at academic level and culturally enriching.
---
This is a work in progress. Please send any suggestions to: info@schumancentre.eu