Networks liking Europeans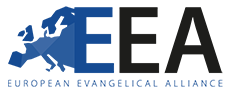 The European Evangelical Alliance is the European section of the World Evangelical Alliance (WEA) and brings together both the national Evangelical Alliances of Europe and a large number of pan-European mission agencies.
---
• Refugee Highway Partnership
---
• Together for Europe
---
• Mission-Net
---
RELAY (Reconciliation, Evangelisation, Lay Leadership and Youth) is not an organization or a movement, but rather a "forum" where organizations and movements can meet and share with each other and where relationships between leaders can be formed and nurtured in an informal atmosphere
This is a work in progress. Please send any suggestions to: info@schumancentre.eu
see also: • Events • Videos• Books • Networks
WEBSITES focusing on Europe's past, present and future:
---
• Eurostat

Eurostat's mission: to be the leading provider of high quality statistics on Europe. Eurostat is the statistical office of the European Union situated in Luxembourg. Its task is to provide the European Union with statistics at European level that enable comparisons between countries and regions.
---
• The Robert Schuman Foundation
The Robert Schuman Foundation was founded in 1991 after the fall of the Berlin Wall; it works to promote the construction of Europe. The Foundation which is a reference research centre develops studies on the European Union and its policies promoting the content of these in France, Europe and elsewhere in the world. It encourages, contributes to and stimulates European debate thanks to the wealth of its research, publications and the organisation of conferences.
---
Evangelical perspectives on the state of Christianity in each European nation for the purpose of informed prayer.
---
Lausanne Global Analysis seeks to deliver strategic and credible information and insight from an international network of evangelical analysts to equip influencers of global mission.
1.Europe: a most strategic mission field – Jeff Fountain
2. Europe's crises: God's opportunity – Jim Memory
---
Carnegie Europe was founded in 2007 and has become a leading go-to source for European foreign policy analysis in Brussels on topics ranging from Turkey to the Middle East and the Eastern neighborhood to security and defense.
---
Doorn, NL, 2016: All things new — Forging radical evolution/ Social Dialogue with a future
Bratislava, 2003: Perspectives — The commitment of Christians and Christian Social Organisations in the construction of the European Union
Bad Honnef, 2000: Towards a European civil society — Christian social visions
Brussels, 1997: Christian-Social Thought and Europe
---

EU news and policy debates across languages
---
This is what MercatorNet stands for: reframing ethical and policy debates in terms of human dignity, not dollars and cents or political calculation. We place the person at the centre of media debates about popular culture, the family, sexuality, bioethics, religion and law. MercatorNet isn't liberal. It isn't conservative. We don't want to be trapped on one or the other side of the culture wars. If you want a label, try "dignitarian". We believe in God (the editor is a Catholic), but defending human dignity is a task for people of every religion and of none.
---
TheInitiative of Christians for Europe(IXE) has launched this interactive website to promote the empowerment of Christians as EU citizens through dialogue between EU policies in different fields and the Christian social doctrine. Experience in 3 steps the European reality.
---
EuropeInfosis jointly published each month by the Secretariat of the Commission of Bishops' Conferences of the EU (COMECE) and the Jesuit European Social Centre (JESC), to provide information on EU policy issues which are of direct interest to the Church and provide a perspective on these matters inspired by Catholic Social Teaching.
---
A multidisciplinary blog hosted by the Church of England and the Church of Scotland with the editorial support of Crucible, the Christian Journal of Social Ethics. Reimagining Europe's central aim is to create a space for Christian reflection and debate on Britain's future relationship with Europe ahead of the forthcoming referendum on whether Britain should remain a member of the EU.
---
See report by Ben Ryan, "A Soul for the Union". Charts the development of the European project, from its origins in 1950s Christian Democracy, with a strong focus on solidarity and peace, through to its current period of crisis. It argues that today's EU has lost sight of its founding principles, and places excessive focus on national economic performance. Ultimately, this is a weak basis for political union. If the EU is going to be worth saving it needs to discover a soul.
Also: (see list of reports)
• The Church and the Charter: Christianity and the forgotten roots of the Magna Carta
• The case for Christian Humanism: Why Christians should believe in humanism, and humanists in Christianity
• Just Money:How Catholic social teaching can redeem capitalism
---
• The Economist/Eramus– a blog on the intersections between religion and public policy
---
• www.weeklyword.eu – a weekly blog written by Jeff Fountain on a wide range of issues facing Europeans today, dating back to 2001. Translated into French and Spanish. Search window enables readers to track any topic written about over the past 15 years.
---
• Vista missionary ebulletin– Redcliffe College
Excellent information on Europe's spiritual situation in many fields. Download any of the following past copies:
Number 23 January 2016 The Year of the Migrant
Number 22, October 2o15 Nationalist Extremism in Europe
Number 21, May 2015 Bible Engagment in Europe
Number 20, January 2015 Human Trafficking and Exploitation in Europe
Number 19, October 2014 25th Anniversary Edition of the fall of the Berlin Wall
Number 18, August 2014 Church Planting Movements in Europe
Number 17, May 2014 The Cross over Europe
Number 16, January 2014 Losing my religion: Spirituality and religion in Europe
Number 15, October 2013 On reflection: reflective practice in mission
Number 14, July 2013: Avoiding Parallax: Embracing Hope – The State of Europe Revisited
Number 13, April 2013 The State of Europe
Number 12, January 2013 Missional in Europe
Number 11, October 2012: Urbanization and European Mission
Number 10, July 2012: The Realities of Migration in Europe today
Number 9, April 2012: European Mission in Crisis
Number 8, January 2012: The Values of Europe
Number 7, October 2011: Religious Freedom in Europe
Number 6, July 2011: Church Planting in Europe
Number 5, April 2011: Faith in European Politics
Number 4, January 2011: Youth in Europe: Spirituality, secularism, and mission
Number 3, October 2010: Secularism in Europe
Number 2, July 2010: Islam in EuropeNumber 1, April 2010: Migration in Europe
| | |
| --- | --- |
| The Relationships Foundation, Cambridge, UK | www.relationshipsglobal.net/Web |
| Christian Heritage, Cambridge, UK | www.christianheritageuk.org.uk |
| Martin Bucer Seminary, Bonn, D | www.bucer.org/international.html |
| L'Abri International, NL, UK, CH… | www.labri.org |
| Quo Vadis Institute, Schloss Mittersill, A | www.qvinstitute.org |
| VU (Vrije Universiteit) Amsterdam, NL | www.wijsbegeerte.vu.nl |
| Evangelical Theological Faculty, Leuven, B | www.etf.edu |
The Schuman Centre is also an associate member of the European Christian Political Foundation, www.ecpf.info
---
see also: • Events • Videos• Books • Networks